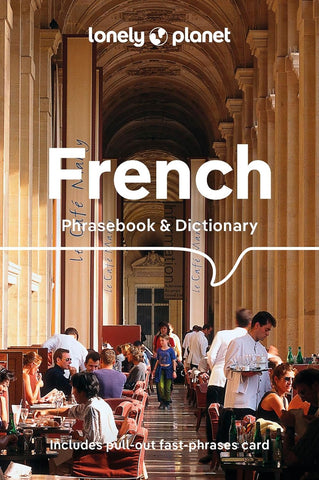 French Lonely Planet Phrasebook 8e
Description:
Lonely Planet French Phrasebook & Dictionary is your handy passport to culturally enriching travels with the most relevant and useful French phrases and vocabulary for all your travel needs. Ask about tucked-away vineyards, bargain with local farmers at the market or order wine like a professional; all with your trusted travel companion. With language tools in your back pocket, you can truly get to the heart of wherever you go, so begin your journey now!
- User-friendly layout organized by travel scenario categories - Survival phrases inside front cover for at-a-glance on-the-fly cues - Convenient features - 5 Phrases to Learn Before You Go - 10 Ways to Start a Sentence - 10 Phrases to Sound like a Local - Listen For - phrases you may hear - Look For - phrases you may see on signs - Shortcuts - easy-to-remember alternatives to the full phrases - Q&A - suggested answers to questions asked and more...
Updated edition Aug 2023